Engineering and Manufacturing Digital Transformation
Established in 2013, THCS is an industry leading manufacturing consultancy and CNC Post Processor Developer, as well as a Siemens and Janus Engineering partner. Our aim is to assist enhancing your manufacturing business. This is supported by our 30+ years expertise, and the latest industry technology provided by Siemens NX CAM and Janus Engineering.
Headquartered on the Isle of Wight, UK, THCS has consultants placed strategically within the UK, to assist our clients with their requirements onsite if preferred, to provide a personal approach to finding the right solutions for you
The primary focus of THCS is to assist with your software requirements as part of your digital transformation, with the focus on engineering and manufacturing.
We provide you with the tools and solutions you need to enable a streamlined process to give you the competitive edge.
Since 2021, THCS has been a proud partner of Siemens Digital Industries, providing our clients with industry leading PLM and NX CAM software.
In 2023, THCS became a partner of Janus Engineering, exclusively providing the Janus portfolio of solutions to the UK and Ireland
At the start of your Digital Transformation journey, we offer a complimentary onsite study to allow us to capture your workflows at key checkpoints. This is conducted with your full involvement and allows us to then advise the strategy we would recommend to fully optimise your processes.
This technique has been used by many of our clients who needed to identify information bottlenecks which had been affecting their overall productivity.

NX CAM
As a Siemens Partner, we are pleased to offer to our clients the NX CAM software to assist with their manufacturing requirements.

CNC POST PROCESSORS
We provide post processors for many different machine tools, using software provided by IMSpost and NX Post Configurator.

ONSITE CONSULTANCY
We are pleased to offer our services onsite at your location at a date and time that suits you.
Supporting our clients through our Partnerships with
We engaged the consultancy services of THCS to assist us with our production issues. As a result of providing us with a bespoke automated NC progamming application, combined with a digital twin of our machining process, we were able to realise a 60% uplift in our performance. Thanks to THCS for delivering this in good time.
THCS delivered a fully digital process for adaptive machining of complex composite aircraft structural components. The process included advanced post processing, and virtual NC process validation in a single system with support for on machine adaptive probing. This process now delivers high value parts right first time, every time.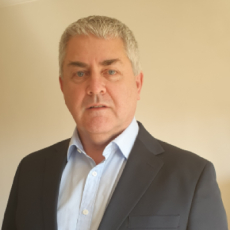 Tim Hall
Managing Director
Tim is the Founder and Managing Director of THCS. He had the idea to form THCS borne out of combining his passions of Engineering and IT, embracing the evolution of digital tech into the manufacturing space he has witnessed over the years. Tim is responsible for overseeing all areas of the business with a particular focus on growth and managing the THCS partnerships.
Outside of the office, Tim is most likely to be found out on his motorbike or jamming out at a classic rock gig.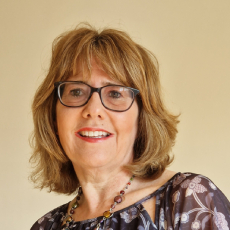 Angie Hall
Operations Director
Angie is responsible for assisting with day-to-day operations within the company. Angie spent many years in the retail industry in senior management roles, and she now brings that experience to THCS.
Outside of the office, Angie likes to spend time looking after the garden, crafting her next masterpiece with her arts and crafts and walking in the open spaces on the Isle of Wight.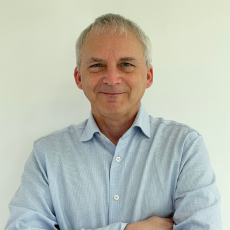 John Hiett
Technical Director
John is the Technical Director at THCS and is involved in all aspects of IT and software solutions for our clients. John has a long history in computer programming starting at a very young age, and this experience is well applied to solve our clients requirements.
Outside of the office, you will find John enjoying his garden in the summer, and building yet another Lego model in the winter.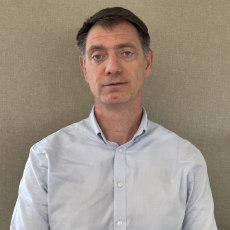 Gordon Mission
Technical Consultant
Gordon's role as our Applications Consultant within THCS, is to guide our clients through the implementation and ongoing use of their CAD/CAM processes. Gordon has over 25 years industry experience, with a particular focus on the CAM sector, with roles ranging from a CNC operator to Manufacturing Engineer
In his spare time, Gordon enjoys his outdoor pursuits, particularly cycling and climbing.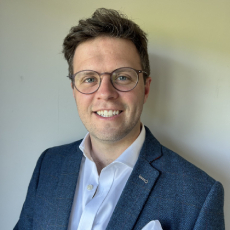 Ed Wood
Director of Business Development
Ed is responsible for overseeing the commercial strategy and growth with new clients, with a particular focus on working alongside our partners in delivering their solutions to our clients.
Ed comes from the marine industry, where he has a background in operations, technical and commercial roles.
Outside of the office, Ed embraces the local offering by enjoying rounds of golf, clay pigeon shooting and paddleboarding. Ed is also a season ticket holder at the mighty Fratton Park.